Reclamation Cheshire
£0.00
Rustic handmade bricks which undergo an ageing and weathering process to produce a replica of reclaimed bricks.
Add to My Products
Product Details
Dimensions
Imperial: 65 x 228 x 108mm
Water Absorption
Mean - 11%
Compressive Strength
Mean – 30 N/mm²
Soluble Salt Classification
S2
Summary
Reclamation Cheshire are rustic, solid red handmade bricks with plum and orange hues, which are put through a reclamation process.
They are tumbled, aged and weathered to produce a replica of genuine reclaimed bricks; meaning we can offer the quality of new bricks, with the aesthetic look of reclaims.
These bricks are popular all over the UK and are ideal for matching existing brickwork for extensions and renovations, as well as being suitable for traditional new build projects.
Available in 65mm imperial size, fully frost resistant and manufactured to BS EN 771-1 standards.
Images displayed are for guidance only, some variation is to be expected.
Always request samples prior to purchase.
The Imperial Standard
Imperial Bricks requires all of its manufacturing partners meet and evidence at least four of the key internationally recognised standards for product quality, sustainability and ethical supply.
Find Out More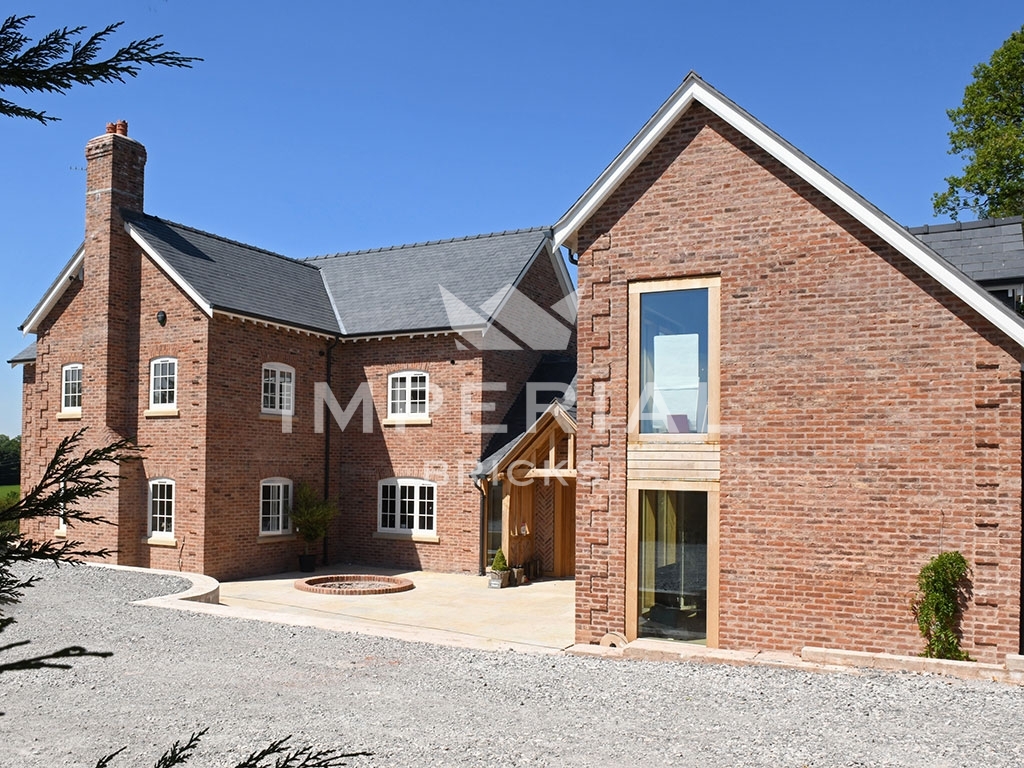 Featured Project:
A grand, detached new build family home, designed to a spectacular standard using a specially commissioned bespoke blend of bricks.
Read More
View all projects