Red Handmade
£0.00
Rustic red multi handmade bricks with natural shade variations and pale headers.
Add to My Products
Product Details
Dimensions
Imperial: 73 x 230 x 108mm
Metric: 65 x 215 x 102.5mm
Water Absorption
Mean - 12%
Compressive Strength
Mean – 36.3 N/mm²
Soluble Salt Classification
S2
Pack Size
495 (imperial size)
585 (metric size)
Summary
Red Handmades are rustic, genuine handmade bricks with natural shade variations, pale banding, and pale headers.
The pale colour banding on the face of the bricks is created during the firing process, giving them their traditional character. Please note that the headers will appear significantly lighter in colour due to this firing process.
They are suitable for use in all areas of the UK and are a popular choice for new build developments.
Available in 73mm imperial and metric sizes, fully frost resistant and manufactured to BS EN 771-1 standards.
Images displayed are for guidance only, some variation is to be expected.
Always request samples prior to purchase.
The Imperial Standard
Imperial Bricks requires all of its manufacturing partners meet and evidence at least four of the key internationally recognised standards for product quality, sustainability and ethical supply.
Find Out More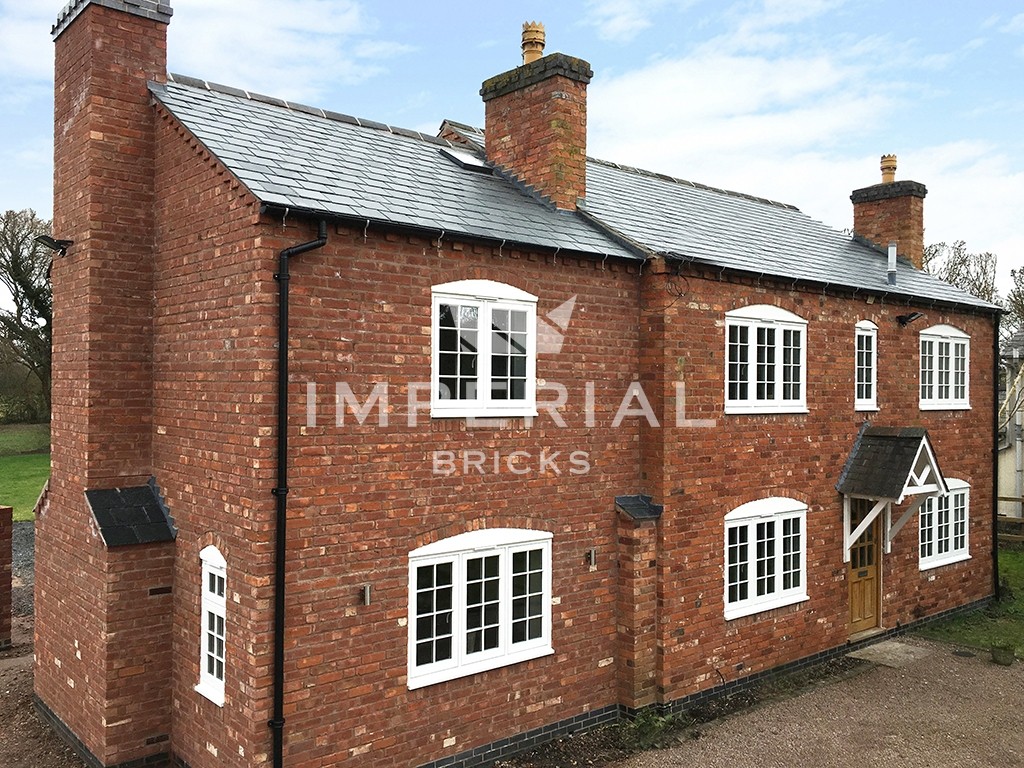 Featured Project:
Finding a matching brick for the extension of this period cottage in rural Worcestershire was proving challenging for the clients and their construction team.
Read More
View all projects